Our clubs at this location
The British School of Málaga is situated in a beautiful area, surrounded by trees and green areas in the residential neighbourhood of Cerrado de Calderón. We offer clubs at this venue for children aged 2-14 years who are divided into groups according to their age and taught age-appropriate activities in line with our theme for the week. The complex consists of three buildings and outdoor facilities include a swimming pool, tennis courts and full-size football pitch.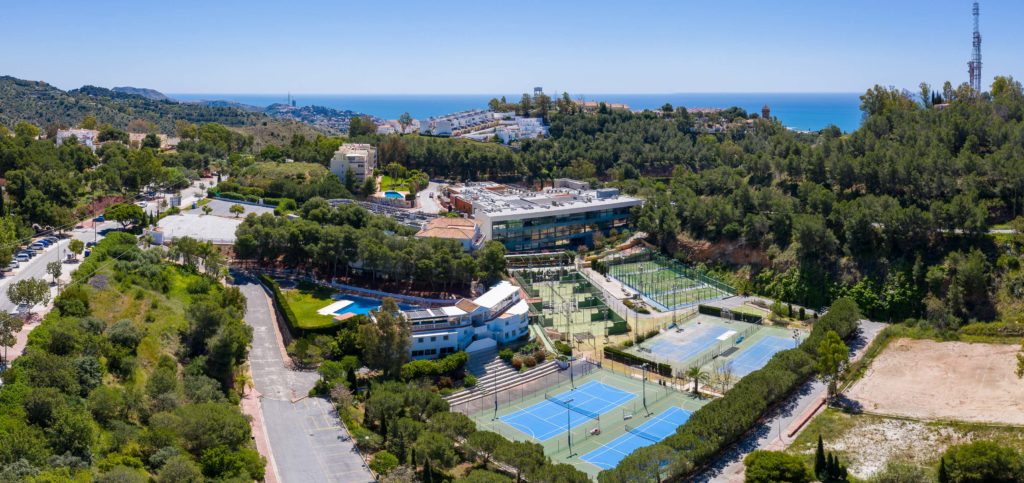 The Primary and Secondary school are in the Main Building, alongside the School Reception and the School Office. The classrooms are split across four floors, two of which are for Primary and two for Secondary. The school includes specialised classrooms for Music, ICT, 4 Science laboratories, an Art workshop and Media Studies room.
The Foundation building is an enclosed area for our youngest children, with adapted facilities for their age and needs. The classrooms and nap rooms are split across two floors, for the Nursery and Reception year groups. Furthermore, the classes make use of terraces enabling the children to enjoy the outdoors too.
Many parents choose to sign their child up to our clubs at BSM due to our all-native approach. We are a British company, with British staff and British values. We speak English to children at all times and it is with this unique immersive approach that we achieve record levels of English acquisition.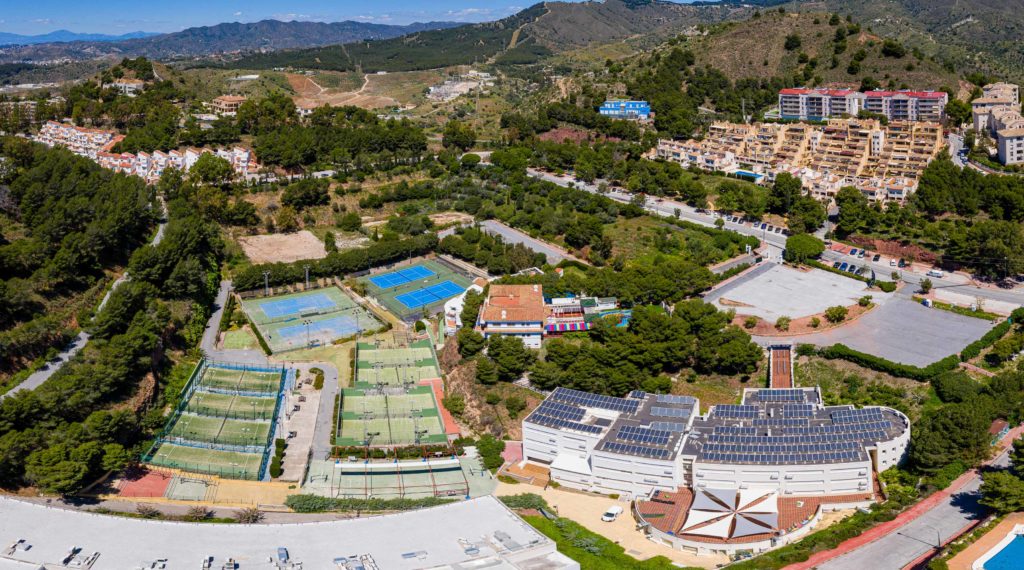 Key Benefits
Swimming facilities
For children that love the water, this club is perfect with swimming facilities in use daily!
Indoor facilities
When the weather is too hot during the afternoon, the extensive indoor facilities do not place any limits on activities that can take place during the afternoon.
Outdoor facilities
With a full-sized football pitch and multiple tennis and basketball courts, the outdoor facilities allow multiple groups to partake in a range of outdoor activities at one time meaning that children are always offered the chance to enjoy the fresh air during the mornings!
Native teachers
All of our staff are qualified UK activity leaders and teachers and our standards are those we see in British schools in the UK.
Proximity to the airport
Within 10 minutes drive of one of Spain's busiest and most popular airports, we attract children from all over the world so children benefit from multicultural learning opportunities.
Enquire now for the British School of Malaga in academic year 2021-2022
Enquire now