About ClubsComplete
At ClubsComplete™, our passion is everything extra-curricular! We provide high quality educational services to primary schools and families in the UK, Spain and the Middle East. In the UK, our coverage is nationwide thanks to our fantastic franchisees.
For families, we provide a wide range of opportunities for children and young people to have fun, socialise and learn something new in a familiar and friendly environment such as a local village hall or leisure centre. Over the years, ClubsComplete™ has been recognised for its ability to open a world of opportunities to children and young people – always ensuring that our staff strive to enhance each child's unique talent as we believe that each child is talented in their own individual way. We pride ourselves as the most recommended activity provider by word-of-mouth, meaning that we are both the parent and the child's choice of care.

We have an entire package that we place in English public and private schools, Spanish and International schools in order to provide a hassle-free experience for school staff and to re-brand and improve their extra-curricular activities. As we understand that schools are extremely busy, we take care of everything for them by contracting and paying the staff, providing uniform, equipment*, and promotional letters for parents.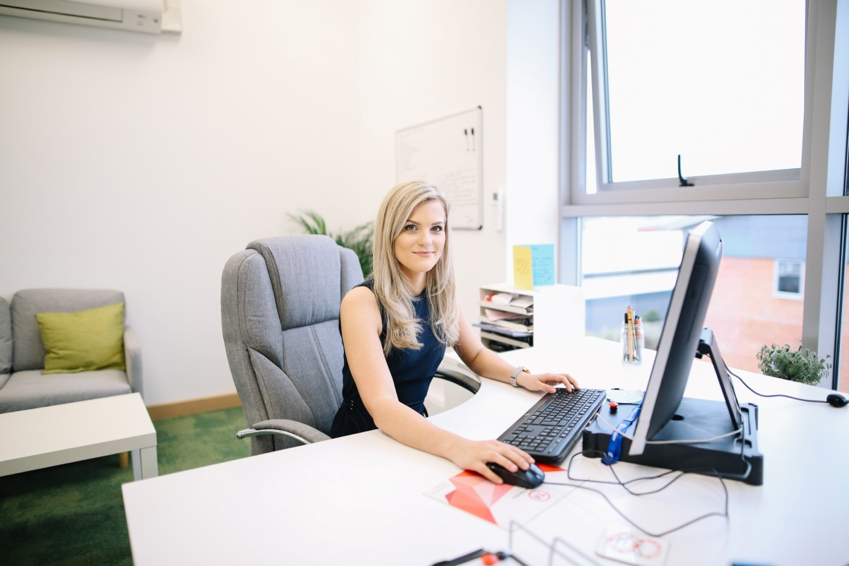 Our HQ in Ashby-de-la-Zouch
The ClubsComplete™ story
January 2007
ClubsComplete™ opened its doors!
October 2009
ClubsComplete™ rented its first office.
March 2013
ClubsComplete™ opened in Spain (Xarblanca).
September 2013
ClubsComplete™ opened into various counties throughout the UK.
July 2014
ClubsComplete™ opened at Laude in Spain.
August 2017
ClubsComplete™ launched its Gymnastics memberships.
October 2017
ClubsComplete™ received our first Ofsted certificates.
November 2017
ClubsComplete™ won the Young Entrepreneur of the year award!
April 2018
ClubsComplete™ were awarded a place on the Entrepreneurial Spark programme.
May 2018
ClubsComplete™ moved into our own building.
September 2018
ClubsComplete™ received a 'GOOD' at Ashby Willesley and started implementing a Franchising process.
November 2018
ClubsComplete™ was a finalist for the Spirit Entrepreneur of the year award.
March 2019
Amelia Gillespie became a Shareholder of the company.
June 2019
Kerry and Stacey started the Build On project.
July 2019
Amelia was announced as a finalist in the Scale-up of the year award.
July 2020
ClubsComplete™ ran our first camp at The British School of Malaga.
January 2021
The ClubsComplete™ Recreational Playground LLC Dubai was launched.
June 2021
ClubsComplete™ SL España was launched.
July 2021
ClubsComplete™ completed 5 overseas clubs in Spain and the first camps in Bahrain and Dubai.
Meet our dedicated team
Our team consists of 100+ dedicated and conscientious individuals, with those out in the field delivering great quality activities for children and our core team at HQ who work tirelessly to ensure both parents and schools are satisfied with our services.
Careers at ClubsComplete
We are always on the hunt for enthusiastic and hard-working individuals who have a passion for everything child-related! We have two types of vacancies: those at HQ and those working out in the field with our schools and clients directly.
Head office
Our Head Office is in the lovely market town of Ashby-de-la-Zouch. It is a three-storey building that we have themed to bring "the outdoors in" so we have lots of greenery, wooden walls, plant walls and the like! Our team work hard but they play hard too with air hockey, table tennis and even an onsite bar! At HQ we have a lovely like-minded family who care about each and every child. Roles include Managers, Deputy Managers, Administrators, Booking Officers, Staff Liaison, Customer Service and many more.
Enquire about HQ Careers
Enquire about Teaching Roles
Frequently asked questions
Can my business sponsor ClubsComplete?
We are always looking for new sponsors and if your business would like to sponsor us, no matter how big or small sponsorship you can offer, please get in contact with us.
Are your staff DBS (Disclosure and Barring Service checked and qualified?
All ClubsComplete members of staff have enhanced DBS disclosures and have been trained in safeguarding, child protection and behaviour management. There will always be at least one first-aider on each site at all times. All staff are experienced in working with children and young people, are qualified in their specific subject areas, and normally teach in curriculum time or provide extra-curricular activities during term time. All staff will have undertaken our ClubsComplete staff training course so are completely aware of all of our policies and procedures. We continuously assess our staff and have a strong commitment to improving our performance.
What age do you cater for?
Our services cater for school-aged children.

Holiday clubs are 3-14 years and school sessions are 3 - 11years (Primary School)

Our camps abroad are 2 - 14 years.
Will you collect my child from their classroom for extra curricular clubs?
This is specific to each individual school.

Most schools assign ClubsComplete staff a meeting point and younger children are bought to the staff member by a TA or the Class Teacher. Most KS2 children are given the responsibility of getting themselves to club.

ClubsComplete staff will collect the children from their classrooms if the school specifies this.
How can I make payment for services I book?
Payment can be made online by credit/debit card or on the telephone by credit/debit card. We also accept childcare vouchers for OFSTED registered sites. Standing orders may also be set up with prior authorisation from head office. All payments for services must be received 24 hours before the event date.